Boone Tavern
Berea, KY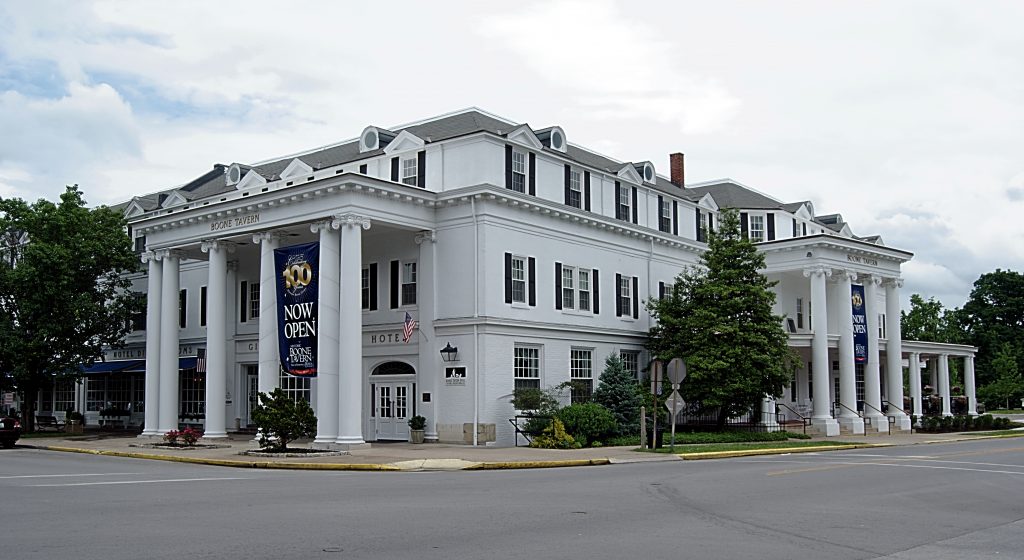 ---
Testimonial
I wanted to personally thank you for the excellent work that you did for us at Boone Tavern. The guest room furniture and elevator were beautifully restored and we could not be more pleased with the results.
I am amazed that you were able to complete the work during a time when we were running a very high occupancy without disturbing any guests or causing any inconvenience to our staff. I really appreciated how you worked closely with our rooms and maintenance departments to smoothly coordinate each day's work schedule. The work was completed on time and within the budget that we had worked out in advance for this project.
The fact that you did all the work on site, in a safe, clean, dustless and with a non- toxic method is totally unique and appreciated.
I would highly recommend your company to any hotelier, particularly a historic hotel that is looking for a way to restore their furniture or woodwork.
Thank you again for doing such an outstanding job for us at Historic Boone Tavern and best wishes for continued success.
Sincerely Gary McCormick
General Manager
Historic Boone Tavern