The Bavarian Inn
Shepherdstown, WV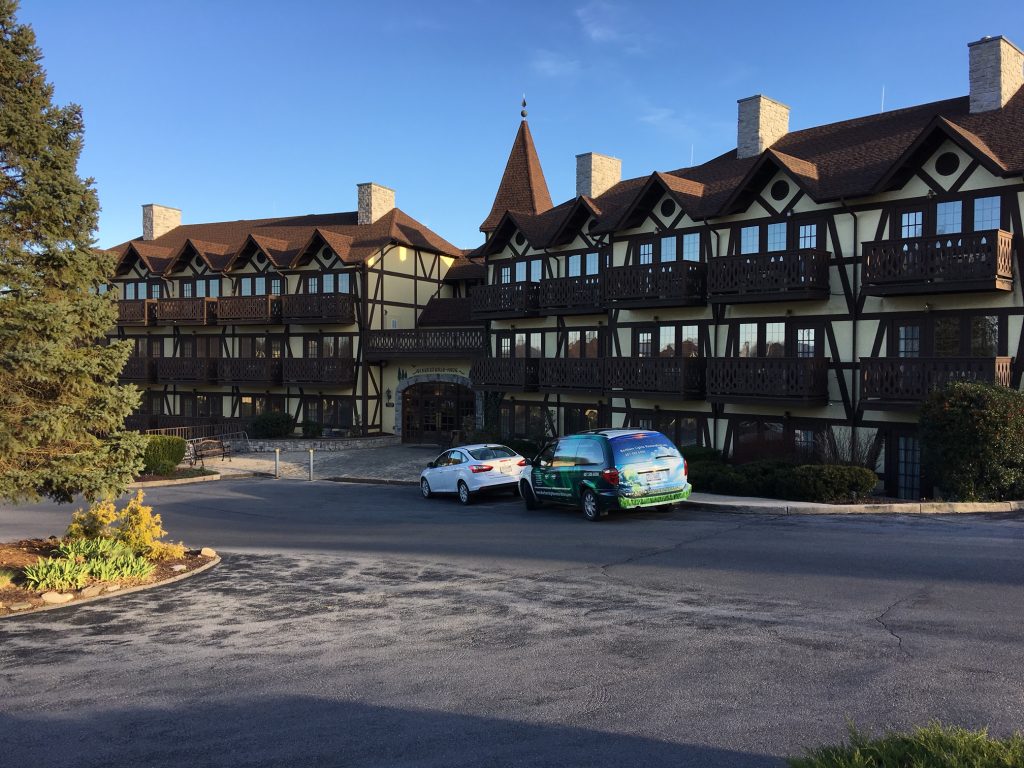 ---
Testimonial
To Whom It May Concern,
This letter is to provide a positive testimonial for the furniture restoration performed by Northern Lights Restoration at the Bavarian Inn, Shepherdstown WV. It was a true pleasure to work with this company, and we couldn't be more pleased with the finished product. Bob Stephens took the time to explain the process, and exactly what they could do. He was very comfortable to work with. I really appreciated that he was not pushy, nor did he act like a salesman that was trying to get extra work. In fact, he helped to provide recommendations that fit within the scope of budget that we set prior to arrival.
We have a 40 year old property, with some wonderful antique furniture. Being a busy hotel, our furniture can often take quite a beating. Northern Lights Restoration was able to save us a large sum of money by touching up, and restoring a product that we thought we would have to replace entirely. We began with a small set of furniture here and there. When we saw the initial pieces done, we quickly realized that we wanted to do a whole lot more. In fact, we are budgeting already for them to come back and do future jobs for us soon.
Northern Lights Restoration were professional, kind, efficient, flexible, and left us with a superior product. I would highly recommend their services to anyone.
Sincerely,
David A. Asam
Proprietor
Bavarian Inn
Shepherdstown, WV